If your boat is broken, we can fix it
BoatMasters will assist you every step of the way to ensure that your boat is repaired and maintained to the highest standard and within budget. We provide honest and accurate estimates together with all necessary consultation and guidance on what to do and when to do it.
Our services include all aspects of work that your boat needs. We will care for your boat at our base, on the water, or at your off-site storage location. Whether you are looking for a simple tune up, repower, or complete systems packages, BoatMasters team, is here to answer your questions & assist you. With multiple departments under one roof we will suggest the best solution at the most competitive pricing.
Boat Engine/Marine Engineering
The key to an engine operating at maximum efficiency is regular maintenance. Regular servicing of all marine engineering systems is essential to ensure that your boat or yacht performs safely, reliably, and to optimum capacity.
It's also vital that your engine and generator are installed correctly by the right people who understand the essentials such as sound attenuation and vibration control as well as manufacturer's requirements on exhaust back pressure, correct raw water cooling and anti-syphon control.
BoatMasters offers a comprehensive marine engineering service including the supply, installation, repair, and overhaul of all engines and equipment. With extensive experience of all types of craft and their systems, we will confidently recommend and install the most suited equipment for your application.
BoatMasters first priority is for your boat to be reliable & safe
We highly recommend a pre-arranged yearly service plan (boat inspection, repairs/installations/upgrades, review) to ensure reliable operation of the engine and all on-board mechanical systems. This is the best way to reduce the risk of engineering failure or malfunction. During all scheduled works, your personal service manager will work to make sure your yacht is in top condition.
Annual and/or common mechanical works may include: Outboard Engine Service/installation, Repair and Repower, Heat exchanger, transmission cooler, cooling system, Accessory Installation, Refrigeration, Air Conditioning, Water maker, plumbing and Sanitation Systems, Water Jet Systems, Computer Diagnostic Testing, Boat Trailer Repair/Maintenance and more.
Quality Engineering Services at Your Location
BoatMasters offers full service, mobile boat repair or pick up from your dock.
Our dedicated engineering team is fully equipped with the skills and knowledge to handle generator and engine winterization, marine engine repair, spares or replacement, generators, propellers and rope cutters, ancillary services, and more.
When your yacht is in need of some engineering attention, we can come to you.
Maintenance and Repairs You Can Depend On
We want you to be able to enjoy our work without worrying about your boat.
Put Your Worries to Rest with Our Experienced Mechanics.
All maintenance work is done under the direct supervision of BoatMasters owner & technical manager Captain Giannis Beiko.
We only use maintenance facilities that feature full service large spaces for maximum working capacity. These facilities are protected against theft for both our customers and employees. Safety and security is our top priority.
It's much better for your wallet to Maintain Than to Repair.
BoatMasters makes it easier and cheaper for you. We organize maintenance programs according to what your boat really needs. So, we keep costs as low as possible.
Warranty
Our engine repairs carry a 60 day guarantee from the time of completion and we honor all factory warranties on new products.
Bow Thrusters (including Installation, electric/hydraulic)
Bow thrusters make using your boat safer, and more enjoyable! They are vital to ensure that you can manoeuvre and dock your vessel with the minimum risk of damaging yours or anyone else's boat. Having a bow and/or stern thruster installed will make parking easier.
Already have a bow or stern thruster and it requires servicing? BoatMasters work closely with all leading manufacturers in order to supply the ones of the highest quality, install them properly and maintain them effectively.
Stern Gear
As with most moving parts, stern gear operates out of sight in a relatively harsh environment. Leaking seals, excessive grease usage, vibration and noise are some of the most common problems to deal with. It is crucial to immediately manage any changes to avoid further issues with engine mounts and drive couplings. BoatMasters has a great deal of experience when it comes to installing, maintaining and replacing stern gear, stern glands, thrust bearings and CV joint/flexible couplings.
Cutless and Rudder Bearing Repair & Replacement
Bearings should be replaced regularly if the boat spends a lot of time on the water. Our team can inspect your boat to check any bearing issues before they become a problem and take care of the necessary replacements. And we will proactively suggest a new checking appointment for next year.
Anchor Windlasses
BoatMasters will install, repair, or replace your electric anchor windlasses. A full review will take place in advance to ensure the new windlass will work properly with the existing wiring and with the current electrical systems in your boat.
Autopilots
Our team can repair, replace, or recalibrate your autopilot to work efficiently.
Radars
BoatMasters will install marine radar systems in your boat and can fully demonstrate their functions.
Marine Water Heaters
Need for a marine water heater installation or repair in your boat/yacht? BoatMasters will completely do the right work so you'll be comfortable at the seas of Greece and the whole world.
Marine Sewage Systems
Our technicians can repair or replace a wide variety of marine sewage systems and such problems including issues with the marine heads, macerator pumps, holding tanks, Y-valves, and more. BoatMasters hands on experience includes all types of sanitation systems including vacu-flush.
Desalination Equipment-Watermakers
BoatMasters crew of mechanics can service and/or replace most of reverse-osmosis desalination systems. Adjustments could also be possible to match your boat's needs (electrical wiring, capacity, etc) in case you wish to keep it separate of the engine.
Modern watermakers are efficient and can turn undrinkable salt water into an unlimited supply of fresh, drinking water. A well-designed, well-maintained and installed watermaker will significantly enhance comfort and hygiene whilst on board your boat. Watermakers offer many benefits, including reducing water burden, extending cruising range, saving money, and providing a constant water source.
If you wish to invest in your first watermaker or maybe think to upgrade/service your current solution, BoatMasters can definitely help you.
Stabilizer Repair
BoatMasters comfortably work with both older stabilizer models and newer models. We will maintain and repair the stabilizers on your boat for a long time of smooth cruising/sailing.
Upgrade your boat with the systems & technology you deserve
Boat electronic & electronic works (repairs and Installations)
BoatMasters will professionally design the systems that your boat needs. We offer a comprehensive suite of marine electronic solutions and only sell the finest systems for the sea. Our team will install and repair your electric/electronic equipment to guarantee reliable operations. And, no matter the complexity of the applications of your choice, we will make it look simple.
Our range of electrical services & installations include:
Electronics installation and repair, System networking, Shore power, Inverter installation, Batteries (Charging/Distribution/Banks), Solar panels/power, Alternators, Regulators, Bilge pumps, Fire detection, Galvanic isolators, Air-conditioning, Distribution panels, Hydraulic platform lifters, Generators, Lightning & protection, Lighting/Running and cabin lights, Inverter Systems, Panel upgrades, Generator sales, service, and system integration, AC and DC electrical service, Bow Thrusters, Docking systems, Correcting stray current & ground fault problems. All rewiring and carpentry are also in the package.
Some of the custom electronic works could include works on VHF/SAT/XM/etc, Communications Systems, Navigation & Fishing Electronics, Modern Audio/Video Systems, Gensets/Charging Systems, Custom Breaker Panels, General Electrical Standards and wiring of the boat.
We highly recommend a pre-arranged yearly service plan (boat inspection, repairs/installations/upgrades, review) to ensure reliable operation of all on-board electric or electronic systems. This is the best way to reduce the risk of electric or electronic failure or malfunction. During all scheduled works, your personal service manager will work to make sure your yacht is in top condition.
BoatMasters friendly and knowledgeable service technicians are proficient in the removal, installation, and custom design of most boating electronic brands. Whether you're looking for a new GPS, navigation system, offshore radio, stereo or fish finder, we will get it done for you.
From an extra socket to a full rewire we do it all
Heating
Apart from keeping warm, heating helps any damp and associated mould and mildew issues that will affect your boat (fittings, furnishings and electrical devices/equipment). BoatMasters engineers are fully trained and skilled to deal with all aspects of heating installation, maintenance, and repair. So, whether you need a whole new heating system, some repairs, or simply some general maintenance, our team is ready to assist you.
Air Conditioning
You do want a pleasant atmosphere onboard and keep the interior cool. Right? Having a high performance air conditioning system will allow you to enjoy the life onboard and comfortably share the experience with your guests.
BoatMasters will evaluate your ventilation system to ensure it is working at maximum efficiency. And we'll provide you with the best options to choose (From self-contained air-conditioning systems through to large chiller systems), and install or repair your system quickly, efficiently, and at the right price.
Hydraulics-Plumbing
BoatMasters technicians are able to supply, install and maintain all your hydraulic systems. We can provide emergency replacements/servicing as well as longer term planned maintenance and refit solutions to make sure all boats' systems will perform to the highest possible standard.
We have a great experience and all those engineered marine plumbing solutions from sales to installation. We can also provide routine plumbing inspections in order to identify any potential problems and take preventative measures before the problem appears.
It is vital that your boat's plumbing and pipe fitting requirements are met effectively, efficiently, and safely. A plumbing failure could be disastrous for your marine equipment and for the environment.
Refrigeration
Whether it is an icebox conversion system installation or something to keep your food & beverages cold on the water, BoatMasters can install the refrigeration unit of your choice and take care of any additional electrical works needed.
BoatMasters team is experienced in restoring the exterior and interior surfaces of boats. We are dedicated to providing you with a wide range of high-quality goods and services, including painting services, at most competitive prices. We have the training, equipment, and personnel to address all of your needs.
We are passionate with the structural integrity and with those high gloss finishes! We are here to correct those small gel coat cracks, handle large fiberglass repairs, or apply a fresh topcoat or varnish.
From a small scratch in your gelcoat, to extensive impact repair, we will make the cosmetic and structural repairs to bring your boat back to life, for a down to earth price.
Whether you have a new boat needing a complete set of painting works or maybe an older boat needing some recoating of existing paint, BoatMasters will do the job properly. Your boat will be returned to its most optimal condition.
Our painting services include Bottom painting, Varnishing, Cleaning, Detailing, Spar painting and more.
We can make her shine like a star!
Anti-Fouling
Antifouling paints are specifically designed to repel barnacles, slime, and algae from any surface. They are environmentally friendly and they are also very simple to apply or clean up.
BoatMasters will take care of all aspects of anti-fouling for you, including:
• Pressure wash hull
• Strip back old anti-foul (if needed)
• Removal/Replace of old anodes
• Apply new anti-foul (the most suitable your boat and at the colour of your choice)
Hull Polishing and Cleaning
Enjoy using, rather than cleaning your beauty! Prior to the cruise or after the cruise, you may prefer to leave BoatMasters clean & polish your boat for your next visit.
Bottom Painting
Bottom painting protects the hull against growth that can affect the performance and durability of your boat. It also helps hinder corrosion and improves the flow of the water passed the hull. BoatMasters only uses the highest quality, specialty paint to ensure your boat has the maximum protection according to it's specifications. Rest assure we can fix your hull, whether it has discoloration, scratches, dents or holes!
Osmosis Barrier Coatings
Special Barrier coatings are applied to the bottom of boats to stop Osmosis Blistering.
Fiberglass & Gelcoat
Over time, the gel coating, that gives your boat that shiny appearance, may become victim to sun exposure and use. This can lead to an extensive damage and it is necessary to be immediately repaired. BoatMasters will fix all issues to avoid any discoloration, blistering, chip or cracks.
Our fiberglass works include simple to complex gelcoat issues, repairs to impact fractures, transom and floor replacement/fixes, swim platform resurfacing and refinishing, metal flake repair and resurfacing, as well as all paint and body repair & refinishing.
BoatMasters range of hull & deck repairs in detail:
Hull Repairs (Blister repair, Delamination, Cracking, Keel Repair/Rebeding, Stringer Replacement)
Deck Repairs (Core Replacement, Crazing Crack Repair, Non-skid Repair, Bulkheads, Chain Plate Repair)
Custom Fiberglass fabrication or replacement (Awlgrip painting and repair,
Oxidized Hull re-conditioning, Tank Replacement, Collision Repairs, Outboard Engine Cowling Re-finishing, etc)
We highly recommend a pre-arranged yearly maintenance plan (boat inspection, repairs/installations/upgrades, review) to ensure excellent appearance and safety level of the boat. This is the best way to reduce the risk of escalating the damage or facing serious cruising difficulties. During all scheduled works, your personal service manager will work to make sure your yacht is in top condition.
Varnish and Brightwork
Our two decades of experience on all types of boats/yachts insure that people passing by will definitely stop to have a look of your shiny star!
We only deliver the highest quality varnish work & custom Brightwork (annual maintenance of varnish finishes, strip and refinishing of exterior, full restoration of Hull Finishes, Interior Paint and Finish work, Teak Deck Maintenance / Annual Teak Cleaning, Cabinetry Refinishing, Interior and Exterior Consoles, and so on..)
Major Hull Reconstruction
Fiberglass covering is often penetrated by mounting screws & clamps. Small and large holes can be repaired using new hi-tech resins and bi-ply fiberglass to make the hull strong like the day it left the factory.
Exact Color Matching
BoatMasters feels proud of its color matching & blending methods. When finished, all you see is a shiny mirror result (no rings, no tape lines). You just have to approve the color match before the repairs begin and you will get it exactly as you wished.
A BoatMasters inspection before you buy will save you time, money and stress
Get our professional opinion before you proceed. We will do a full check for you.
Detailed advices are provided to novices and experienced boaters not only in Greece but throughout the world if required. If you are importing a boat/motor yacht, let BoatMasters take the guesswork out of your transaction. We know the ropes, the tricky costs and the traps.
Before you pay a deposit, get our professional feedback. This is the safe and smart way to buy a boat.
We inspect any type of hulls and motors providing comprehensive reports for all purposes. Oil analysis and compression testings are also carried out where required.
Remember that
Surveyors can only do a visual check of the boats. When they see the crack, they will try to summarize how it happened.
BoatMasters get down to the physical dirty business . We cut the crack and open it to tell you exactly how it happened. We also tell you what to do and how much it would cost.
BoatMasters will professionally relocate your boat on both short coastal passages and across the seas of the world.
We supply a minimum of 3 crew depending on the boat size/complexity. Crew members are being matched according with their hands on experience and qualifications (each of our professionals specializes in different deliveries: cruiser yachts, classic ones, super yachts, sailing boats, etc)
In the need of sailing or motor yacht delivery? Maybe an assisted yacht delivery or a holiday delivery? Just an instruction how to relocate it on your own?
We are here to help!
It will be our pleasure to discuss the possibilities with you. Our services may also include a full demo/instructions of the boat and it's equipment (manoeuvring, sail or engine trim, navigation/radars, night cruising/sailing, electronic systems, anchoring, itinerary planning and more..)
Delivery service consists of the following main parameters:
Pre-delivery planning / preparation.
This is about gathering all required info for the specific task and making everything clear on a single A4 paper (yes, this still works better than any other method!), then analyzing the data in detail (checklists, functions, issues) and then finalizing the agreement. BoatMasters team will spend at least 1 full day checking all systems and preparing the boat for passage, even for short deliveries. A detailed checklist covering the functions & fittings is conducted. Any issue will be reported. Woodwork and upholstery below decks are usually encased in protective cladding to avoid any inadvertent damage while at sea in rough conditions.
During delivery
Crew will complete the passage in the budgeted timescale. For sailboats, if the wind does not help, the engine will be used to ensure that the delivery is not delayed. Owners are always welcomed to join the delivery although that will be a routine trip with only brief stops as necessary for fuel, provisions or to avoid severe weather.
BoatMasters policy is to cruise/sail conservatively and not over-stress sails, rigs or engines. And, if the skipper decides that the weather conditions are too rough to proceed then the yacht will head for shelter. On completion of each delivery the captain/skipper completes a detailed condition report.
We ensure that you are kept informed of progress during the passage.
Customs/Clearance documents & procedures: BoatMasters has all the necessary experience of moving boats in many different locations. We are familiar with the paperwork needed and the step by step process.
Transparent pricing
It all starts with a transparent quotation, giving you a complete summary with all variations. BoatMasters will provide a detailed analysis to make sure you have the whole picture of the delivery costs.
Dry dock services to keep your boat looking new
Hydraulic Trailer Service
BoatMasters own various hydraulic trailers with air ride suspension system (very safe for towing boats).
Winter boat care packages
Let us take care of your boat this winter. We will check and carry out any winter work required.
BoatMasters works closely with selected dry docking facility companies that offer top quality storage racks. Our location gives us an easy access to those facilities which offer unlimited lift service, work racks with water/electric and security of the premises.
Our winter storage packages are priced to be the best in the area and we have plenty of space available to eliminate waiting.
Transport, launching, hauling
We have perfected the hauling process so that every boat is handled with extra care.
Our experienced technicians have over two decades of experience hauling boats of every size. We have the right equipment and expertise to get your haul out completed efficiently.
Hauling large trawlers, small runabouts, and everything in between can be scheduled by appointment only, so that we can give each & every boat our full attention.
Before we proceed, we need to make sure what should be secured (the sails to stow, the canvas to store, etc) and whether there are systems that need special handling.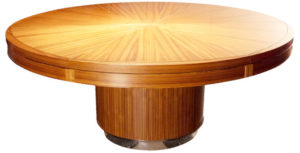 Give your boat the proper care it needs!
Boat Upholstery
We offer a wide range of services for the renovation and customization of your boat, whether it's a minor repair or complete overhaul. Our customizable or repair services include Carpet, Seating cushions, Helm seat, Cabin interior, Covers, Sun lounge and more.
Carpentry
Elegant design and the beauty of wood can make your boat exceptional.
BoatMasters carpentry department is fully tooled & setup to handle demanding projects. We offer a comprehensive range of carpentry services that utilize marine-grade materials perfect for boats of every shape and size.
Our carpentry services include Finishing carpentry, Cabinetry work, Lift and pull-out drawers, Raised edge trim, Finishing trim, Holly-sole decking, Louvered doors, Damage investigation, Working with exotic woods, Joinery, Composites/lamination, Fabrication and more
Our interior and exterior carpentry services include Teak work, Teak and synthetic teak decking installation, Rub rail repair, Handrail repair, Hatch and companionway fabrication, Finishing work, Cabinetry repairs, Interior floor work. The list is long..
You will also find some exceptional custom carpentry solutions like Hull/ Deck Structures, Cabinetry, Wine bottle and Stemware racks, Engine Room Restorations,
Soundown Insulation Packages, Storage Systems and much more.
We have the right people to do the right job. Our craftsmen are experienced in marine carpentry which is different from standard carpentry. Their skills and techniques are the proper ones to consider to avoid mistakes like corners cutting or use of regular plywood instead of marine-grade plywood. Our work is designed to last on and off the water. Let us show you the BoatMasters quality and the difference of a fine marine carpentry.
We highly recommend a pre-arranged yearly repairs plan (boat inspection, repairs/installations/upgrades, review) to ensure the great look & feel of the boat. This is the best way to keep her looking like new. During all scheduled works, your personal BoatMasters manager will work to make sure your yacht is in top condition.
Canvas
Beautify your interior & exterior with cushions, covers, curtains and more in a wide selection of materials and styles.
Custom Canvas works (fabrication or replacement) may include Dodgers & Biminis, Cushion & Sail Covers, Mooring Covers, Console Covers, Drop board sleeves and more.
BoatMasters will create the aesthetics and usefulness to maximize the quality and experience on your boat
We highly recommend a pre-arranged yearly canvas works plan (boat inspection, removals/wraps/storage/washing/repairs/upgrades) to ensure the great look & feel of the boat. This is the best way to keep her looking like new. During all scheduled works, your personal BoatMasters manager will work to make sure your yacht is in top condition.
Tank & Fluid Management
There are many tanks (fuel, oil, fresh, grey and black water) and associated systems inside your boat. All of them are crucial for its operations. BoatMasters can design, manufacture, supply, install, and maintain existing or new tankage (stainless, welded plastic, flexible/bladder or GRP/composite ones) to suit all requirements and optimise your cruising comfort and options.
Seasonal Services
Winterization and Spring Cleaning
BoatMasters follows a comprehensive checklist to prepare your boat for winter storage. Our certified technicians will also prepare your boat to best enjoy the spring and summer time.
High Pressure Cleaning
We use heavy duty pressure cleaners to rip off bottom paint without any damage to the gel coat.
Boat Detailing
One of the keys to boat maintenance is to have your boat washed and waxed regularly. We remove salt, any bird droppings, stains from the water, all dirt and are here to dry all windows and brightwork.
Further boat detailing includes: Buffing with special compounds and wax, removal of all accessible light rust stains inside and out, cleaning and protecting all vinyl/leather/plastic (seats and cushions), cleaning and polishing windshields and glass, cleaning all canvas and outdoor carpeting, applying interior – vacuum, wiping all surfaces, cleaning windows/seats and carpeting, polishing all brightwork, cleaning and protecting window glass, and more.
Interior Cleaning
That's a full top to bottom cleaning. It includes cleaning the toilet, head, sinks, walls, vacuuming and/or deep clean carpets, dusting and polishing wood, mirrors, removing stains from carpeting, and cleaning inside all hatches and compartments.
Marine Security Systems
Keep your investment secure with live video, active countermeasures, alarms, remote systems monitoring and alerts, as well as stolen boat tracking. Let BoatMasters protect your investment.
Underwater Lighting
We can provide underwater LED lighting solutions for the marine sector using proprietary LED technology for all sizes of boats. Please ask for our customized solutions.
Rigging
Give your rig an exceptionally fine service. We have an extensive knowledge on rigging products and we offer full service rigging operated by real sailors.
Our range of rigging services include splicing for all high tech footage as well as installation and servicing for custom masts, booms and rigging for high performance racing.
Your personal service manager will work closely with you on inspections, repairs and upgrades (sail handling systems, Lazy jacks, Running and Standing Rigging, Roller furling, etc) to ensure safe & smooth sailing.
Moisture Detection of Hulls
This is a very important step whether you are buying or repairing a boat. BoatMasters has the equipment that allows for quick and easy moisture detection.
Video Inspection Service
This is another great tool to locate cracks in fiberglass hulls without cutting open the area to inspect it. It works with a camera and a light on the end of it to lite up dark cavities in the boat and can take photos & video of the areas that are inaccessible to the human eye.
Infrared Camera Service
BoatMasters utilizes an Infrared camera to inspect fiberglass boat hulls. It can detect damage that the human eye cannot see.
Written Insurance Estimates
Written estimate will include: Traveling to the Marina, taking of digital photos, moisture check/scan, calling the manufacturer for needed parts/prices, preparing & sending estimate to the insurance company, meeting with adjuster to go over the estimate, etc.
There will be a charge for written insurance estimates. This cost will be deducted from the job.